I want to start sharing a bit about our awesome members and how they are using studio space here at the 304 Collective for their businesses.  I reached out to all of our members about the idea, and this week we're going to start with Chelsey Rocha, of Rocha and Co Photography and OutSourceCo!  Even before she was a member, Chelsey used our studio space, and she's a natural fit around here.
What made you decide it was time to look for new studio space?  What was appealing about the 304 Collective studio?
I knew it was time to start looking for my own space when I got serious about client consults. I require clients to meet with me before booking to make sure everyone's a good fit for each other. It was becoming such a hassle to find a coffee shop that I knew would be open, have enough available seating, would be quiet enough to have a conversation, etc. There would often be internet issues at said coffee shops and I didn't feel very professional. I love that I have a space to call my own now, even if I share it! I know that the internet is always going to be working super quick when I need it, it's very private (even if other members are working at the same time, there are multiple places/set ups to create privacy within the studio)
The most appealing part of becoming a 24/7 coworking member of 304collective was……everything. The space is gorgeous and gets tons of natural light – very important for a natural light photographer! My clients always comment about how cute the space is when they come. The price is super affordable for everything that you get included in your membership and that 50% off studio rentals is a huge plus! 304Collective is very secure and safe. I love the security system and the keyfob used to enter/exit the building. It makes you feel very safe working there by yourself, especially at night time.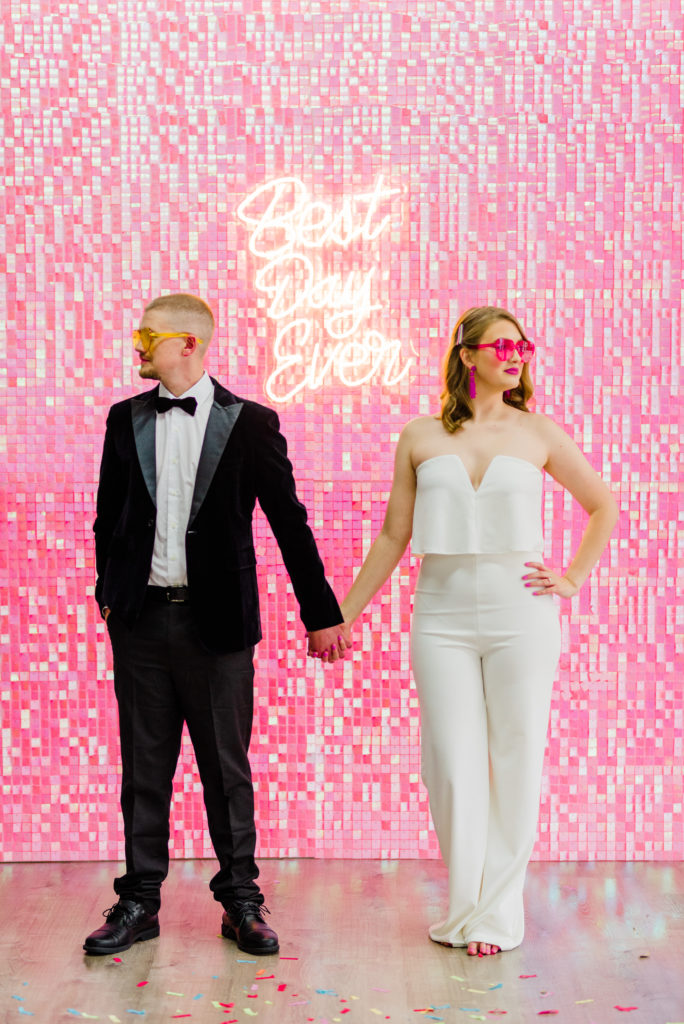 Share about your type of membership (coworking/studio share) and how you use the space (ie, what type of work you do). 
I do the 24/7 co working which works great for me. I am a wedding photographer and mentor. I mainly use the space to meet with prospective clients and definitely take advantage of the half off studio rentals when I need to rent the entire space for a workshop or styled shoot!
Any surprises or things you've learned while working at the 304 Collective studio?
I don't know that there has been any surprises. Rebecca is very thorough in explaining everything, sending quarterly emails to update members, and even holding meet and greets for new members so they can feel more welcome in the space. I really appreciate the management at 304 and all they do for us to have such an incredible space!
Studio Membership at the 304 Collective
We always love seeing what Chelsey is up to and how she uses the space.  Chelsey is one of our co-working members with a 24/7 membership.  Our coworking memberships are great for those who need a quiet place with fast internet to work, a professional space to meet with clients, but do not need to set up a permanent workspace here at the studio.  They benefit from all of the shared furniture a use common spaces, tables, and open desks.  Chelsey's membership allows her 24/7 access, which is perfect for those who do need the space on the evenings and weekends.  In addition to the common spaces, all coworking members get 50% off published prices for hourly rentals for sessions, workshops, and podcasts.  They also aren't limited by our schedule, since they are keyholders with full access….so even if we aren't available to facilitate what they have going on, if the space is available, they can rent it.  Even for those last minute "It's raining and I'm supposed to have a session I can't reschedule" type of last minute rentals!
Our coworking members are the perfect balance between affordability and access! Our daytime access starts at $100 a month, and the 24/7 memberships at $200.  Our 24/7 members also get a small amount of storage space in our secure storage area, which is nice if you use the same samples or props everytime you are here.
If you'd like to schedule a tour of the space or meet with us to talk about membership opportunities here at the collective, drop us an email and let's talk!