This month's post is a random collection of new furniture for use at the studio, along with a reminder to take a breath.
It's been a crazy season.  And if your schedule is anything like mine, then it's going to get a lot crazier before it gets any better.  So before you do anything else today, take a breath.  Pull our your calendar and look for some spaces that you can take time for yourself in the next two months.
Since I know my film schedule is going to be CRAZY for the next two months, I went ahead and got some little seasonal images that I can use this fall.  I didn't go full out Christmas, or Halloween or anything.  Just…holiday lite.
I also thought I might share a little bit about the costs that goes into assembling the items for these sets that I create each month.  It can be really easy to start adding items to a set, and before you know it, you're not actually making any money on the sessions that you sell from it.  For every set I create at the studio, every prop I buy or bring in, I weigh it's future value.  I tend to go for items that are multi-use and easy to store, and I'm a bargain shopper at heart.  The total spend for this month was $74.  $50 for an antique mantle from Facebook marketplace.  $13 in seasonal items from the dollar store.  $9 in spray paint for the wicker headboard.  The headboard was free (neighbors had a yard sale and it didn't sell, so they gave it to me) and all the supplies I used to refinish the mantle were items I already had.  Everything else came from around the studio with a few supplemented items from my house.
Of course, now they're all available for you to use the next time you rent our studio too!
A Dreamy Bedroom Set
In addition to the new wicker headboard, I've had a bed tent sitting around the studio for a few months.  I just hadn't made time to get it out and take any photos, so I included it with this shoot.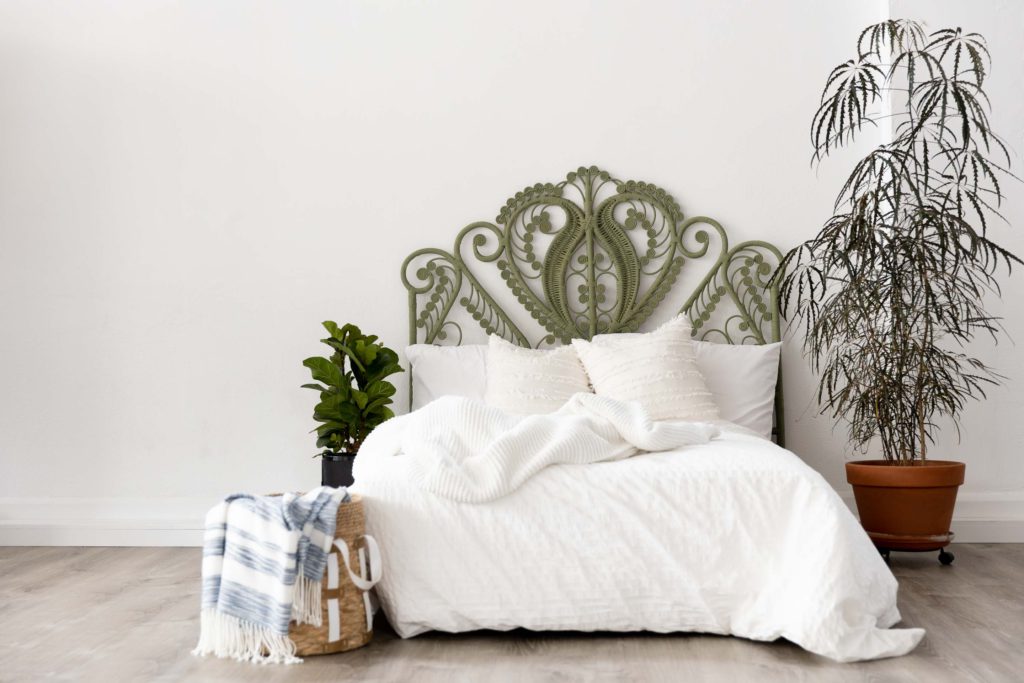 I'm also trying to get out of my comfort zone and appear in a few of my own photos.  Another tip I wanted to share is how I make sure I have time for an equal number of images in multiple sets.  I use a timer!  For this shoot, I had 3 different sets.  I wanted to spend half of my time with each one capturing general images, the other half on some details for upcoming holidays.  I had 4 hours, so I set a timer to go off every 30 minutes to remind myself to move onto the next portion of the shoot.




We do ask that whenever you would like to use our bed set, to please bring your own bedding for use at your shoot.
A Simple Desk
Desk sets are really popular with photographer who do branding work in our studio.  We have 3 different styles of desk/tables available for use.  Two quick tips when styling a desk:
Always take a minute to clean your computer.
Pull up your own website or social media feed on your computer or phone.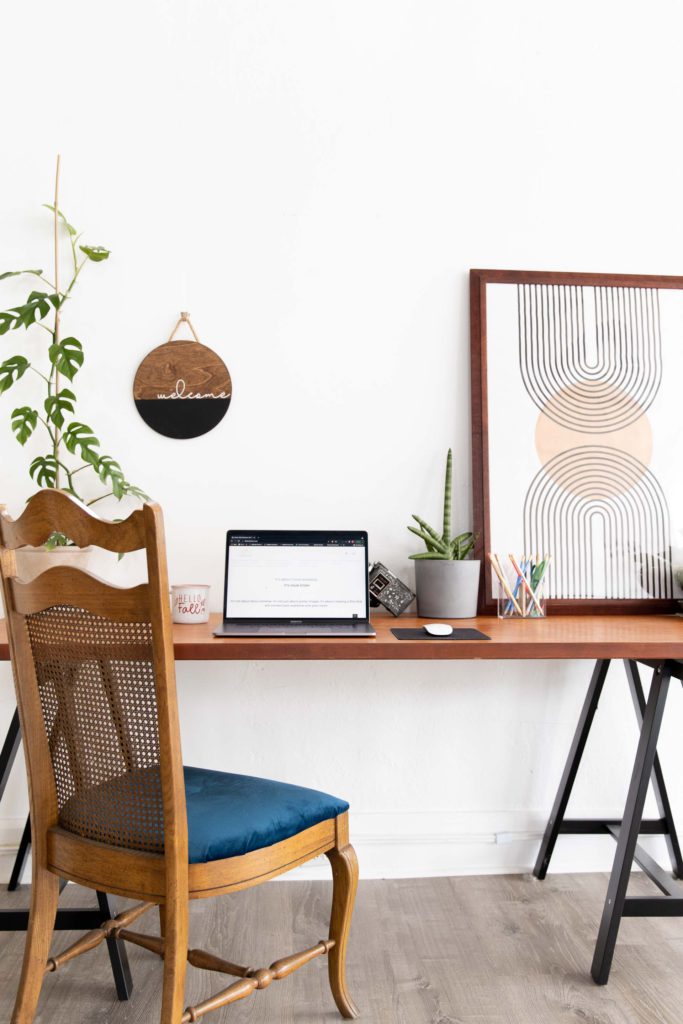 A Statement Mantle
The mantle is my favorite new addition to the studio.  I did a little poll on our Instagram stories and it was a dead tie between painting it black and painting it a fun color.  We went with black to start with.  I may pick up another if I find on that is just right for a fun color, or we may paint this one to change it up in the future.  I love the look of the black mantle in our white space.
Part of the reason why I wanted to share it now is I know many if you are working on your holiday mini sets, and this could be a great addition and used in a ton of different ways.
It was about 100 degrees outside in the dead of August, so I wasn't going to put together a full Christmas set (or even Halloween) but I did pull together a handful of items for each one, just to give you a taste of what's to come.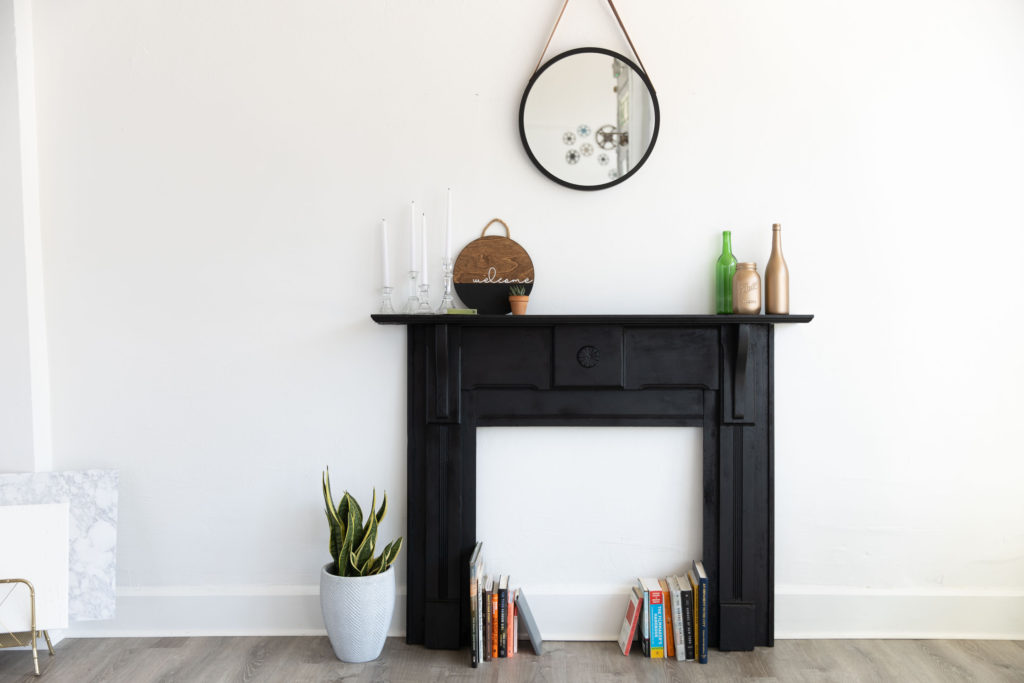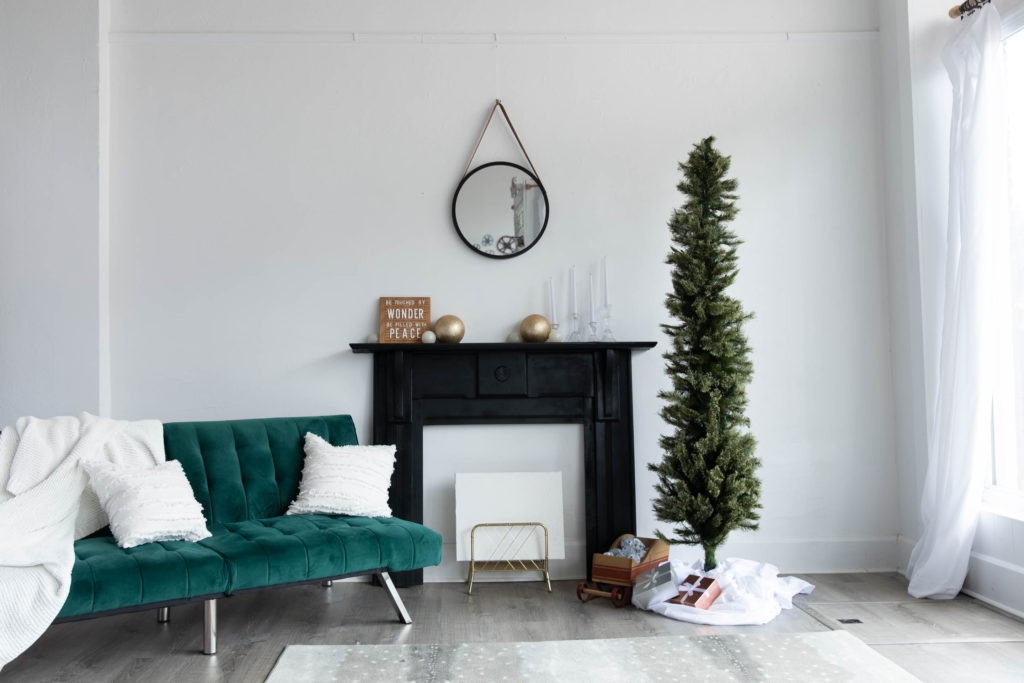 That's it for the month!  A total of 5 studio hours, $74 spent yielded 91 photos and 7 Instagram Reels. If you're ready to start creating a library of content for your brand, reserve space in the 304 Collective studio today!  Let me know what props and furniture you'd like to use and I'll have them ready for you.  If you're not a photographer and don't want to DIY it, then I'm happy to provide a list of photographers who frequently work in our space!