Spring is here, and things are starting to feel pretty good around the studio, so I wanted to share a few updates with everyone!
New Studio Furniture
We've got some great new furniture to use in the space!  We have loved our black mid-century mod couch, but we plan to change things up on a regular basis, so she's been replace with a sweet green velvet armless sofa.  In addition to bringing a nice pop of color to our space, it serves as comfy seating AND folds out into a bed in about 3 seconds.  For everyone that wants some cuddly family pics, lifestyle branded images, or boudoir, it's a nice alternative to an air mattress!






We scored a large leaning mirror for the space.  This really comes in handy for hair and makeup, to check outfits, and can be used in images as well. You'll notice a couple of plants in there as well.  Ryan, our fiddle leaf fig got a new pot.  The banana tree has *finally* started looking healthy and made its debut downstairs.  We rescued him from alongside the river last year, and he's been convalescing up in the loft along side all the other "bad plants" who aren't quite fit for photos.
We also added a couple of bentwood chairs to our collection.  They work great for a comfortable work session or casual images.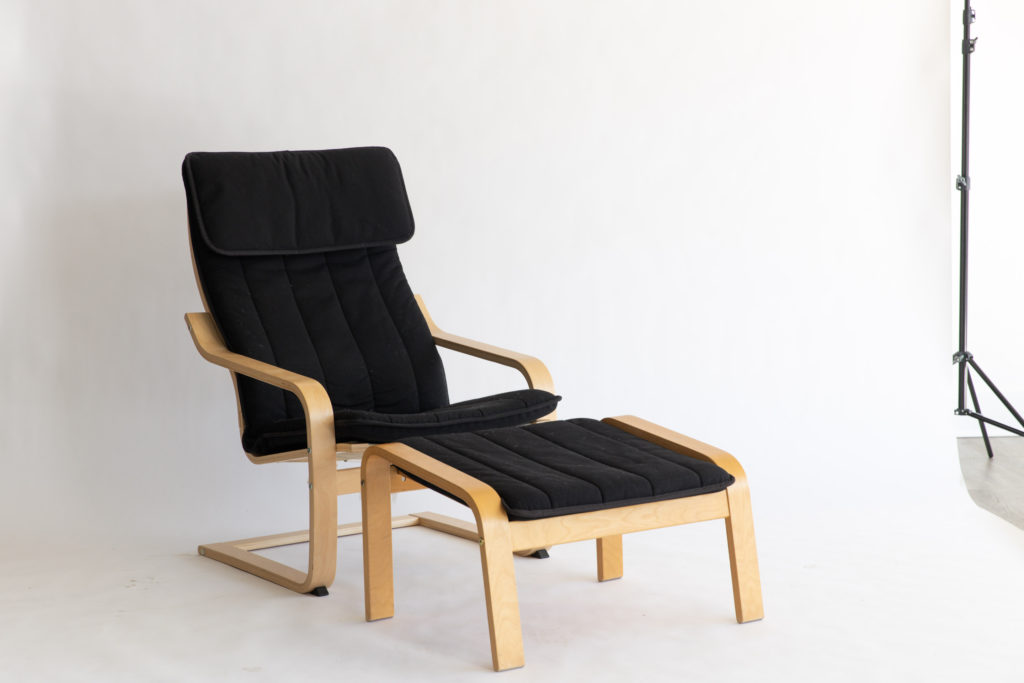 New Product Photography Tools
We have a whole post to share all the new tools we've gotten for product photographers, including an entire set of seamless backdrops, but I couldn't wait to share just a few details.









A super exciting addition to our collection of tools is a gorgeous minimal display from that we won from Vertical Ledge.  This display is available to any maker to use for product photos in the space, and we hope to rent it out for those of you who need a little something extra for shows once those start happening again.
Hello, Curtains!
Okay, I know it's silly to even mention curtains, but they're a big deal. Personally, I love all that natural like and direct sun, but harsh light makes for unhappy photographers.  We installed curtains near the studio area right after we moved in, but curtains for the other street level windows have been on my to-do list ever since and I *finally* got around to making it happen.  Such large expanses of windows (paired with a tiny budget) is a challenge, but we got it done.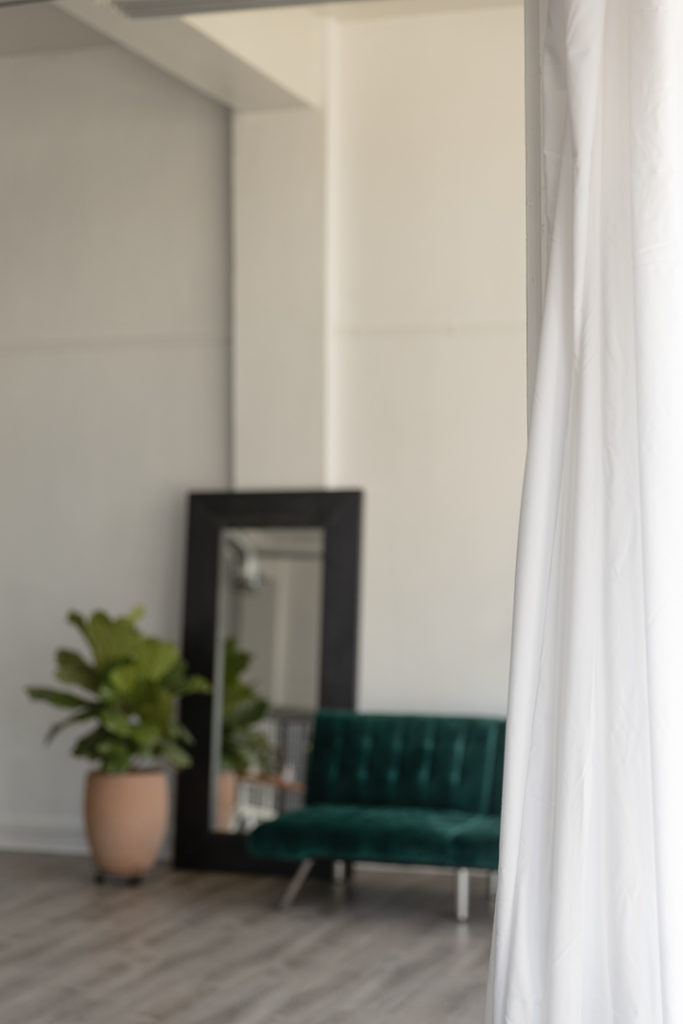 This means both the studio and the lounge area have curtains to filter the light and are photo ready any time of day, no matter what the sun is doing.  It also means a lot more privacy for boudoir or nursing sessions in the studio.
New Studio Members
Earlier this year we also welcomed a couple of new members to the space!  13 Palm Trees Podcast Productions, Britni Bonner Photography, Alisha Faith Photography, and Rocha & Co Photo have all decided to settle down at the 304 Collective, and we're so happy to have them.  Melissa Rosic Photography also just celebrated one year here in our new studio space.
Membership looks different for everyone, and I'm planning an upcoming series to share a little more about the creatives who work here, and how they use the space for their businesses.
You can check out our studio membership plans here, or let us know if you'd like to talk through the membership options.  We love having people in to see the studio space, and talk through the possibilities in person.