This month, we waited until the sun went down and asked our pal Nicole of Quartz and Coal to join us for some fun with the studio lights.
Nicole recently launched her new podcast, The Business Magic Broadcast so we thoughts this would be the perfect time to her her some new branding images while experimenting with some gels on our studio lights.
The amount of natural light in our studio make studio lights not necessary for most sessions.  Melissa Rosic Photography frequently uses them when working with newborns within the space to create her signature classic portraiture looks.  We use them when working with brands when we want very specific studio looks or crisp and detailed product photography.
We rarely get the opportunity to break out our colored gels, but for this month's theme we wanted some serious drama and to play off of Quartz and Coals brand colors.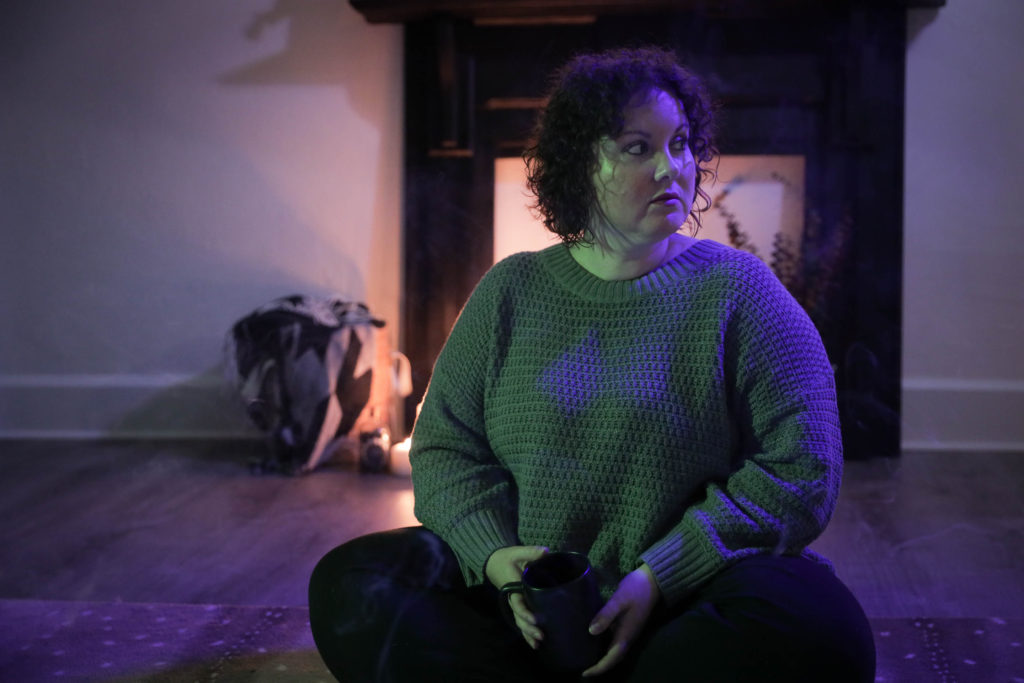 When I first started thinking of this session a few months ago, I thought I might like to have some fog to play with.  I debated back and forth between canned fog and a fog machine, but with this being a very busy season in the video business, I never got around to deciding and buying one, so we did our best with what we had on hand: some locally made incense.
We also added a new navy backdrop for some more classic portraits.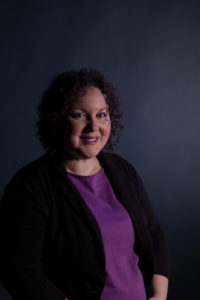 Like all of our sessions, we plan time before our client arrives to be sure everything is set up and ready.  This one was a little more difficult because we couldn't really play with the lighting until the sun went down, but we had everything set and ready to go.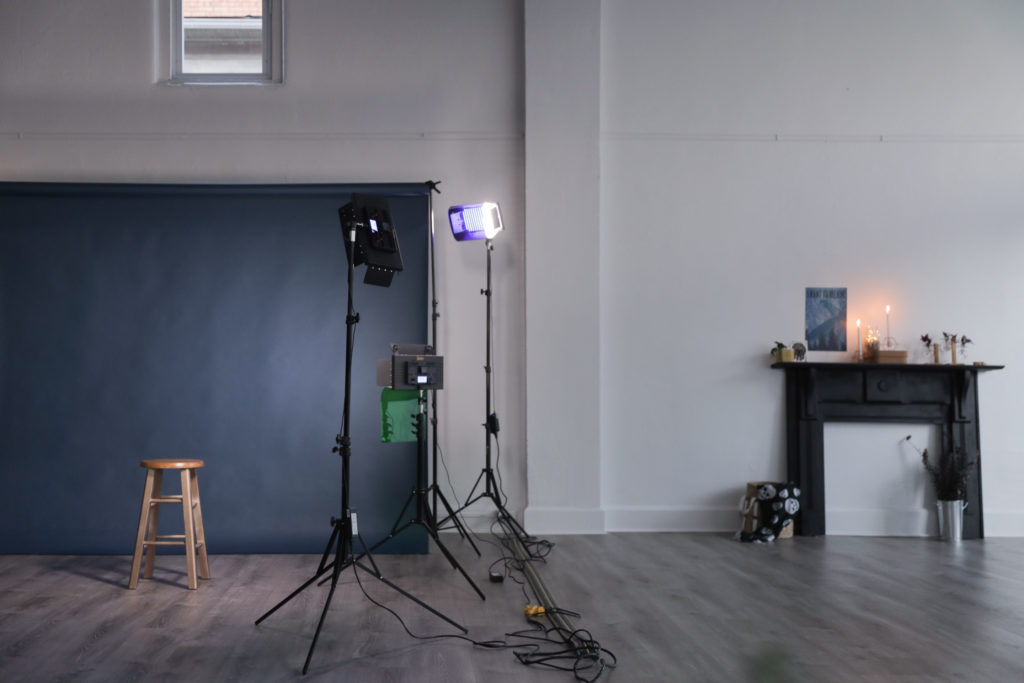 This one was a pretty quick session.  Total studio time used was 3.5 hours (set up, session, tear down and clean up).  We purchased no extra props for this session (aside from the navy backdrop, which is now available for YOU to use at the studio).
After set up, the kid was gracious enough to sit in for some basic lighting tests in exchange for a couple of images with their new spooky blanket and manicure. Halloween is their favorite holiday.





Thanks for following along this month.  If you'd like to book a session in our space, check out our Peerspace listing for quick and easy booking.  All of our studio lights, gels, and backdrops are available to add on to your session.