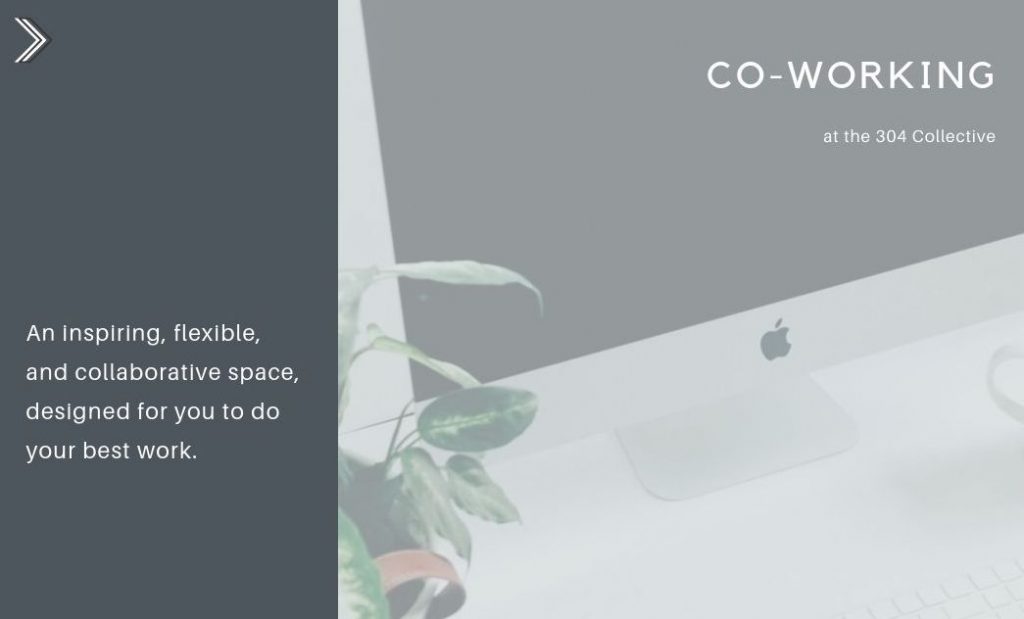 We're so excited that we're now able to share our space on a full-time basis with other creatives, freelancers, and small business owners for co-working!
Life as a freelancer/working from home can feel lonely or aimless. We created a professional space for the mobile worker to get plugged in. We offer a lounge area, perfect for meeting with clients or a casual work day, shared tabled space for collaboration, and desks for when you need to focus and get things done.
Beginning October 7, we'll be open every Monday-Friday from 9am-4pm. It is our hope that this space will become your new office, a workplace to focus, connect with others, and most of all, grow your business!



It is our hope that this won't just become a place to work, but a hub of connection and community for North Central WV.  We are most excited about those who choose to commit to an annual membership (or even a Studio Share), because we know we'll be seeing them on a regular basis.  We're looking forward to meeting new coworkers!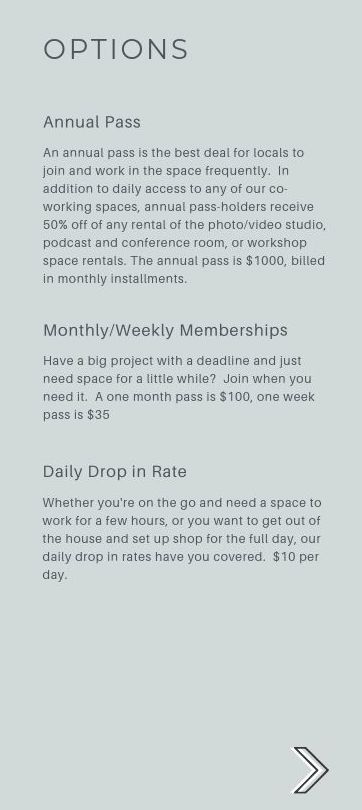 All co-working memberships come with complimentary water, coffee, and tea.
The annual pass, in addition to a great place to work every weekday, gives you 50% off of daily studio rentals, podcast room, or workshop space…making it perfect for photographers and makers who also want space to host sessions or workshops throughout the year.  The annual pass is the best bargain for those who are local and will come work frequently, and can be paid all at once, or in autopay monthly installments!
Our daily drop in rate is perfect for those that just need to work on occasion, or are traveling through the area and just need a place to work for the day.
We've made it easy for you to reserve your spot online, or pay once you arrive at the 304 Collective.
If you'd like to keep up to date with everything going on at the 304 Collective, sign up for our mailing list!  I'll reach out a couple of times a month with news on our co-working spaces, studio share opportunities, fun workshops, and of course, everything you need to know to get the very best video for your business!