2020 Professional Education at the 304 Collective
We're so excited to share our lineup of education for 2020.  From learning to use your camera, to honing in our successful business practices, we want to see you grow in the new year!
January 25 & 26 – Black and White Film Photography with the 304 Collective
January 29 & 30 – FOCUS  2020 Workshop with 304 Collective
February 1 – Beginner DSLR Photography with Rocha and Co Photography
February 8 – Introduction to Video with 304 Collective
February 15 – Documentary Photography with Lauren Webster Photography
February 22 – Video for Photographers (Video II) with 304 Collective
February 23 – Photo Editing with Kristin Hurley Photography
Film Photography Classes
Chris Moran of the 304 Collective will teach two classes on the basics of black and white film photography. These classes will also serve as an orientation for those who wish to continue using the 304 Collective darkroom on their own.
On Saturday, January 25, 1pm-4pm, students will learn to develop their own film.  Everyone is encouraged to shoot a roll of film (Kodak TRI-X 400 preferred) prior to the class and bring it with them to develop.  The developed film will need to dry overnight.
Then Sunday, January 26, 1pm-4pm, Chris will teach the basics of black and white printmaking in the 304 Collective Darkroom. Everyone will make an 8×10 print of their own to keep!
Film photography classes are $99 each, or you can take both classes for $175.  Class size will be limited to 6 students.  The minimum age for students is 16 years.  An early-bird discount is available to anyone that signs up before January 1 – both classes for $150!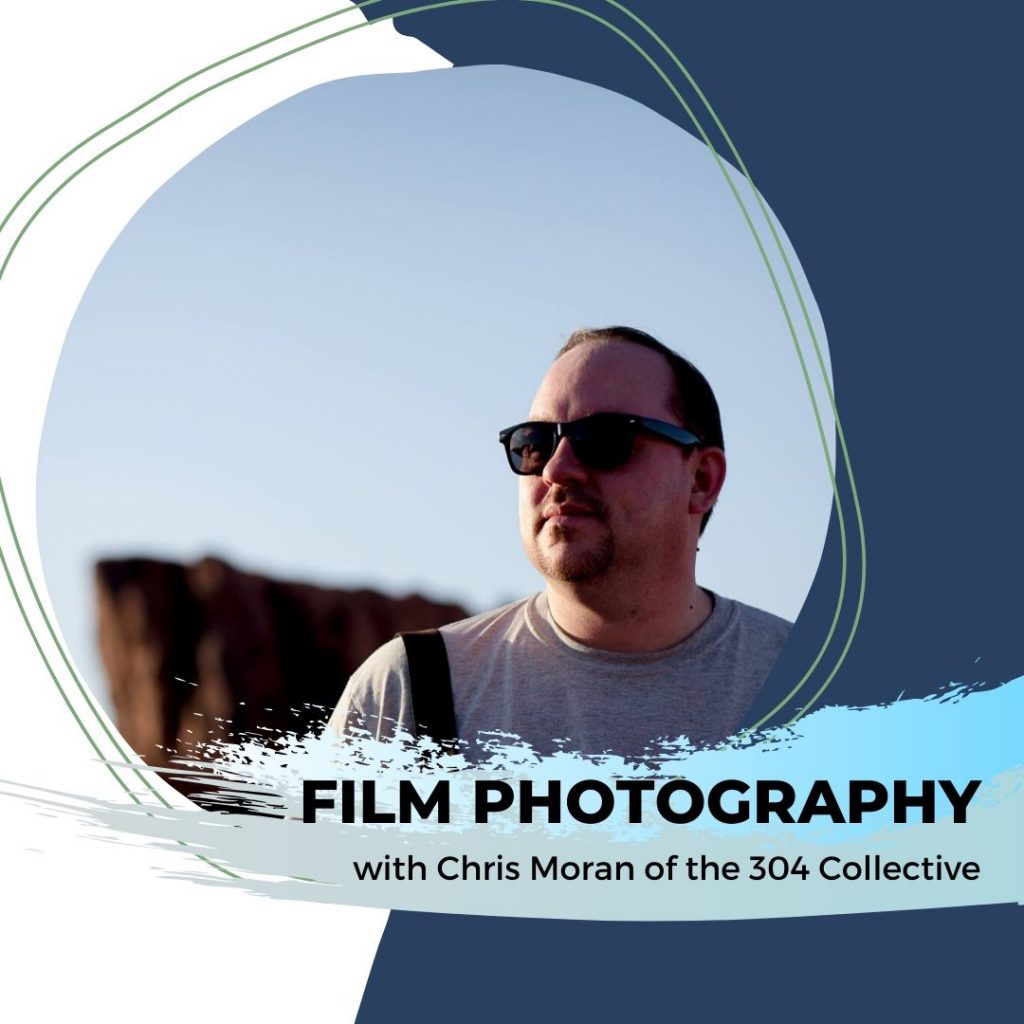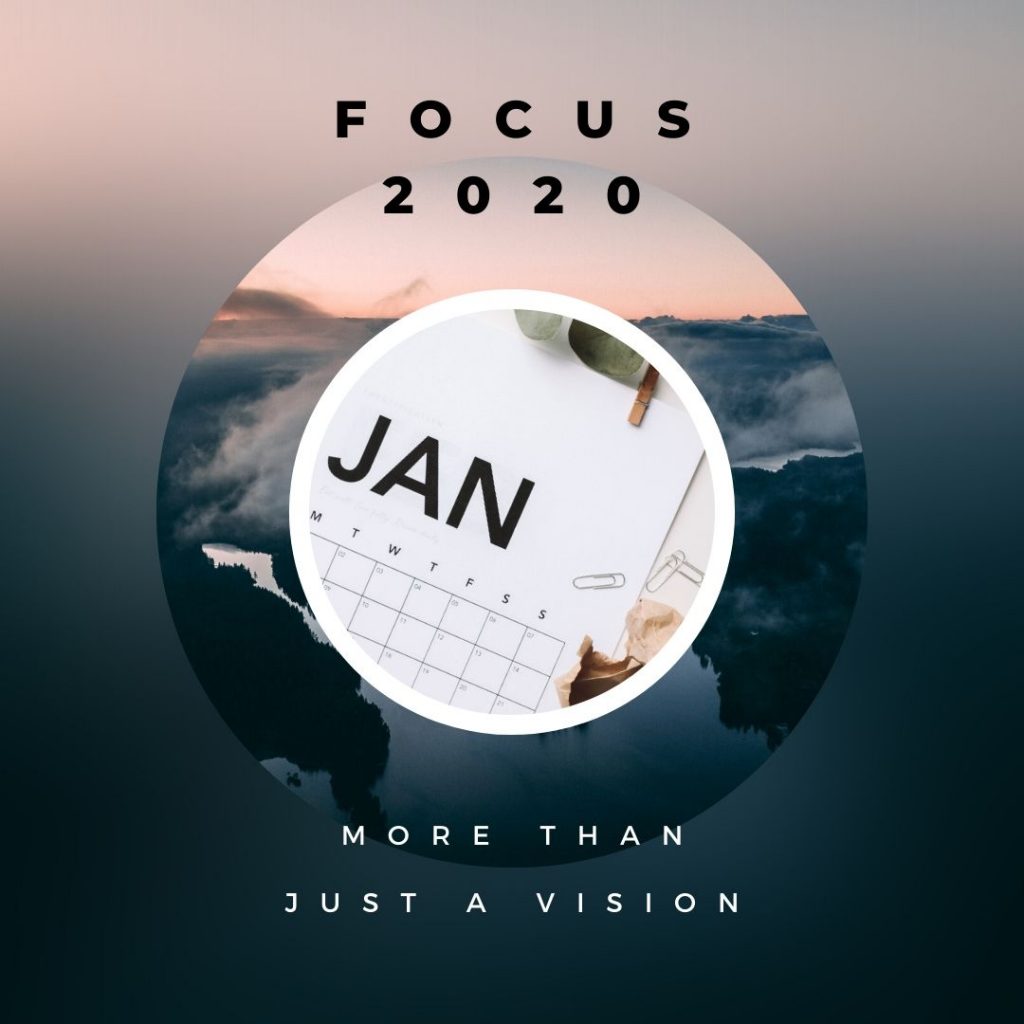 FOCUS 2020 Workshop for Small Business Owners
Rebecca of the 304 Collective will host a 2-day workshop for small business owners on January 29 & 30 from 9am-4pm.  This workshop is designed to take the vision you have for your business and break it down into actionable steps to help you reach your goals for the year.  Lunch and snacks will be provided for both days.
Participants will walk away with a 12-month calendar to help them stay on task, a refined social media marketing plan, an individualized plan of action, and an increased understanding of SEO and writing for SEO (including 6 custom topics and one completely written post).  Alisha Faith Photography will provide branded mini sessions and headshots for all participants, and Emily of Coco and June will lead a guided meditation (Day 1) and yoga session (Day 2). Nicole Colton of Quartz + Coal will share about choosing a Word of the Year to help you set intentions and define success on your own terms.
Price for the workshop is $399 (lodging not included).  A $50 early bird discount is available to anyone who registers prior to January 1.
Digital Photography Workshops
Coffee + Cameras with Chelsey
Have a camera that's been sitting around collecting dust? Got a brand new camera for Christmas and no clue how to use it? That's okay! Getting started is the hardest part. And we're here to help.
On February 1, Chelsea with Rocha and Co Photography will host a beginners "coffee + cameras" class here at the 304 Collective.
Chelsey will start from the ground up. If you haven't learned anything other than how to turn your camera on – that's just fine. She will touch on all the basic terms and skills you'll need to switch over to manual mode; all the camera settings you'll need to know, focus, lighting and more.
Whether you have a passion for photography or really just want to take nice pictures of your kids (or dogs), this class can be for you!
Class size will remain small. $150 reserves your seat (and coffee cup!) and this will ensure we have one on one time so you can be free to ask questions as you wish. Payment plans are available (50%/50% with remaining balance due 2 weeks prior). It is recommended that you have your own DSLR to bring to the class so you'll get the most out of the hands on learning.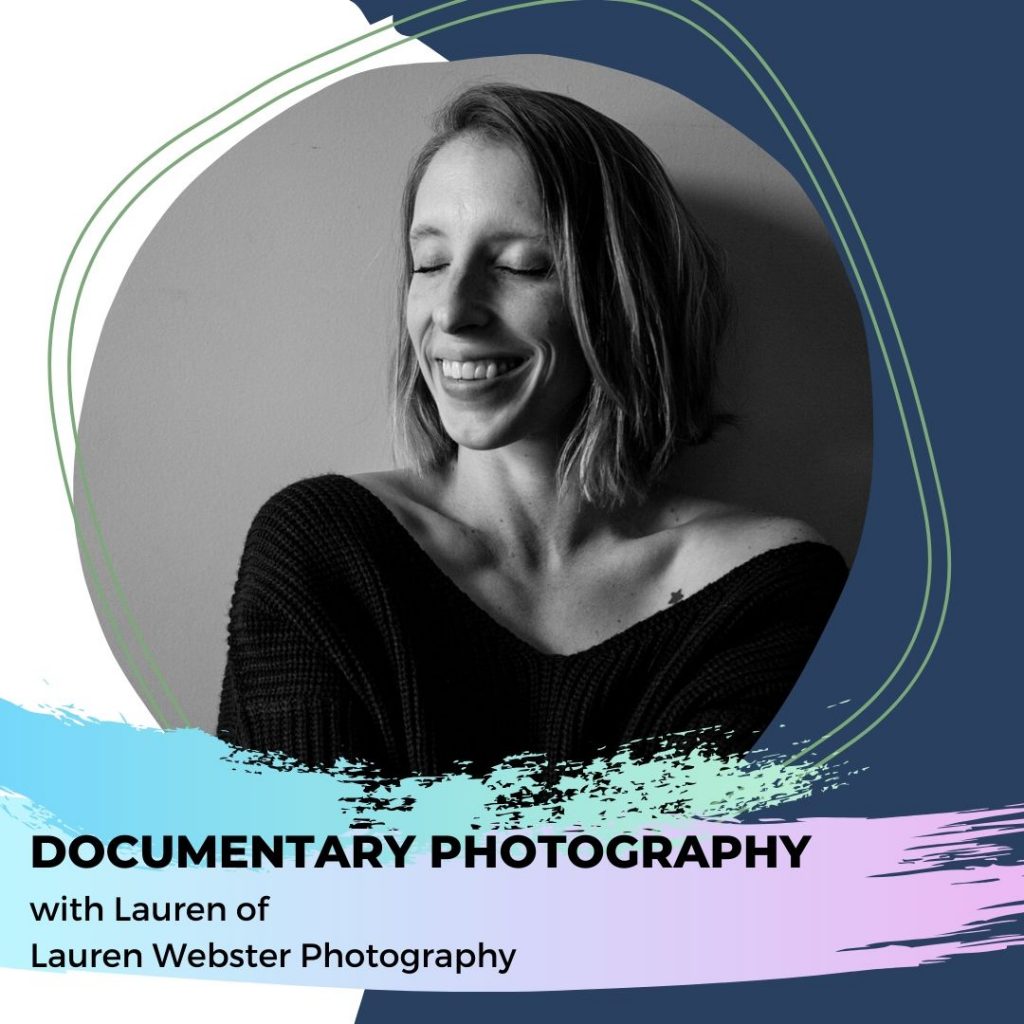 Documentary Photography
On February 15 from 1pm-4pm, Lauren with Lauren Webster Photography will teach Documentary Photography.
We will work together to find your own authentic voice. During our workshop, you will learn how to tell your story and why it is important to do so, how to tell a story using different points of view, and discuss personal projects.
Lesson topics include:
What makes you who you are as a photographer?
Telling your story
Using exposure, aperture, and shutter speed to help tell a story
Visually telling a story using different points of view
Documenting your own life
Working through a rut
Displaying personal work
This class is $150, with a $25 early bird discount for those who book before January 1, 2020.
Editing with Lightroom
On February 23, Kristin with Kristin Hurley Photography will teach Consistent and Efficient Editing with Lightroom. Kristin will help you develop your photography style and edit faster and more consistently than ever before using simple features in Adobe Lightroom.
Here's what you can expect:
1. Master organizing and culling to dramatically improve your efficiency.
2. Streamline your editing with presets and mass edits.
3. Walk through a complete workflow, step by step.
No more unreached deadlines, extended office hours spent editing, or missing important events to complete edits.  Take back your time today!
This class is $150, with a $25 early bird discount for those who book before January 1, 2020.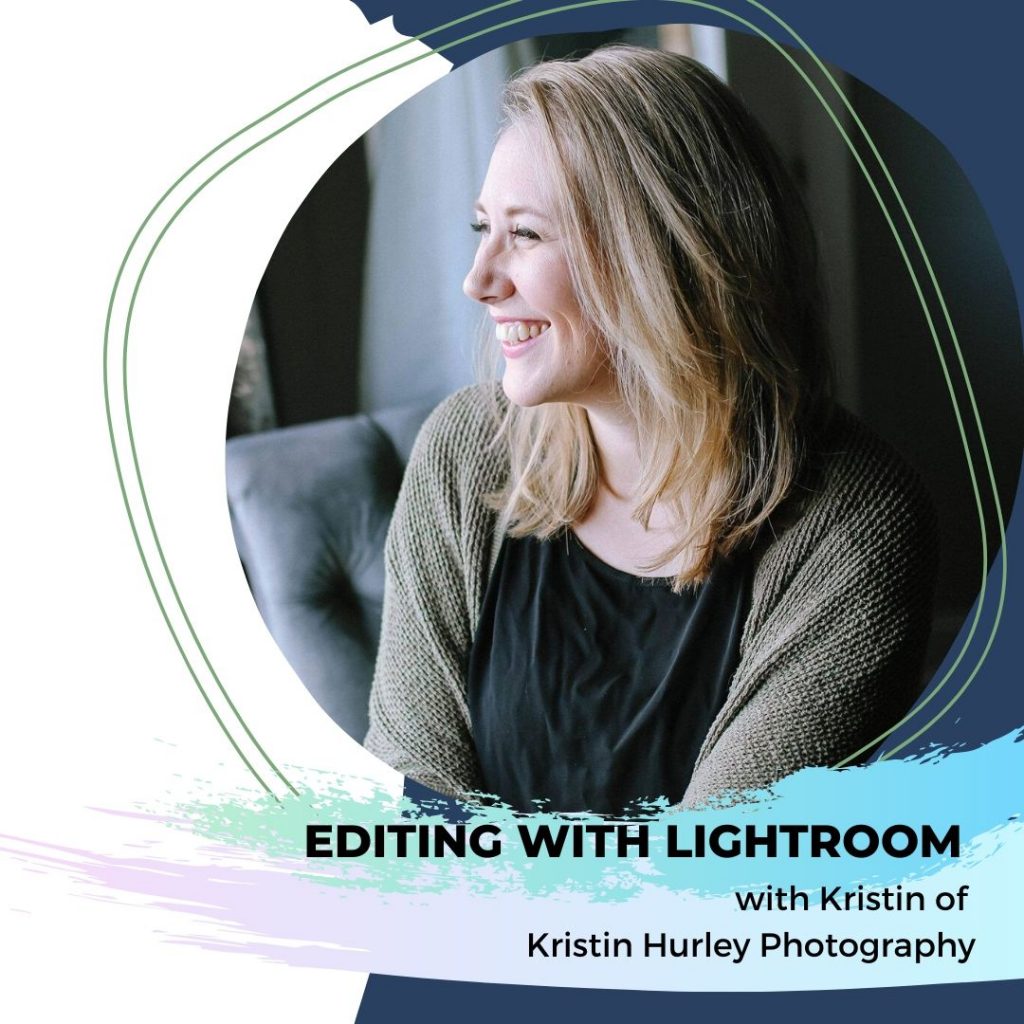 DSLR Video Workshops
Rebecca with 304 Collective will teach two classes on DSLR Video.
On February 8, from 9am-12pm, we'll start with an Introduction to Video class.  This class will cover the basics of shooting and editing video with either iMovie or Filmora and is perfect for anyone who wants to use their new camera to document family adventures or create for YouTube. Students should bring their camera, and a laptop to edit on if they have one.  This class is $150, with a $25 early bird discount.
This will be the 3rd year for our Video for Photographers class.  On February 22 from 9am-4pm, Rebecca will teach filming and editing techniques to those who already have a firm understanding of camera basics.  This class is great for those wishing to add video to portrait sessions or to harness the power of video for marketing purposes.
This class is a full day class, lunch will be provided.  Participants should bring their cameras and laptop to edit on (you'll receive an email with details upon registration). This class is $299, with a $50 early bird discount for those who register before January 1, 2020.
Want to bring your 2nd shooter?  Get even better behind the scenes coverage when you bring your 2nd shooter or assistant to learn along with you.  After all, it's hard to film yourself!  We're offering an extra $50 off to bring your 2nd along!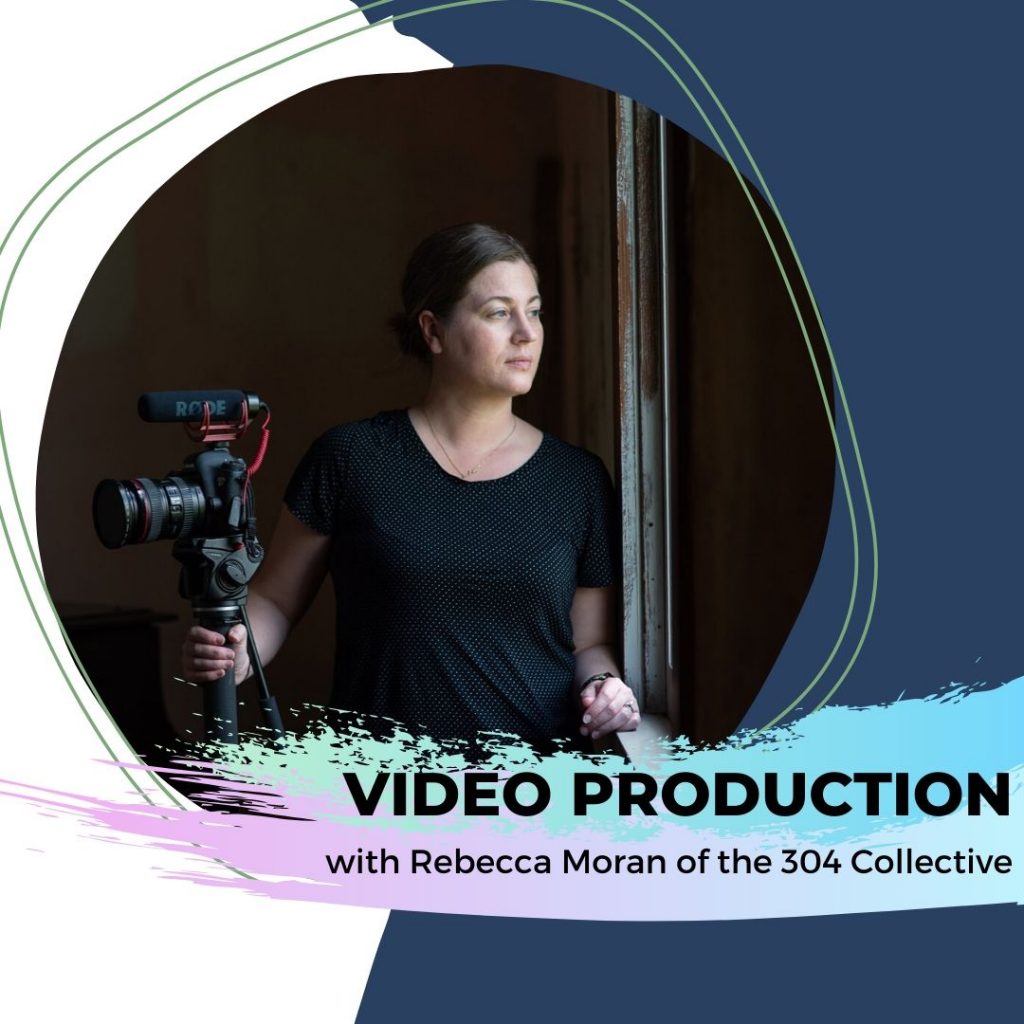 It's so exciting to see our studio space used for education, and to be able to offer this variety and level of classes to creatives and small business owners in the area!  We add classes and event to the calendar all year long, so be sure you've subscribed to the 304 Collective email list to keep in the loop of new offerings!
If you've got something you've been wanting to learn, let us know in the comments! Many of the classes we schedule this spring are because someone asked us about them, and we made them happen.