It's finally time to share the big news we've been working on with everyone: WE BOUGHT A BUILDING!  We're super excited about the future of this space, and how we can use it as a home base for our businesses and as a hub to help our local creative community.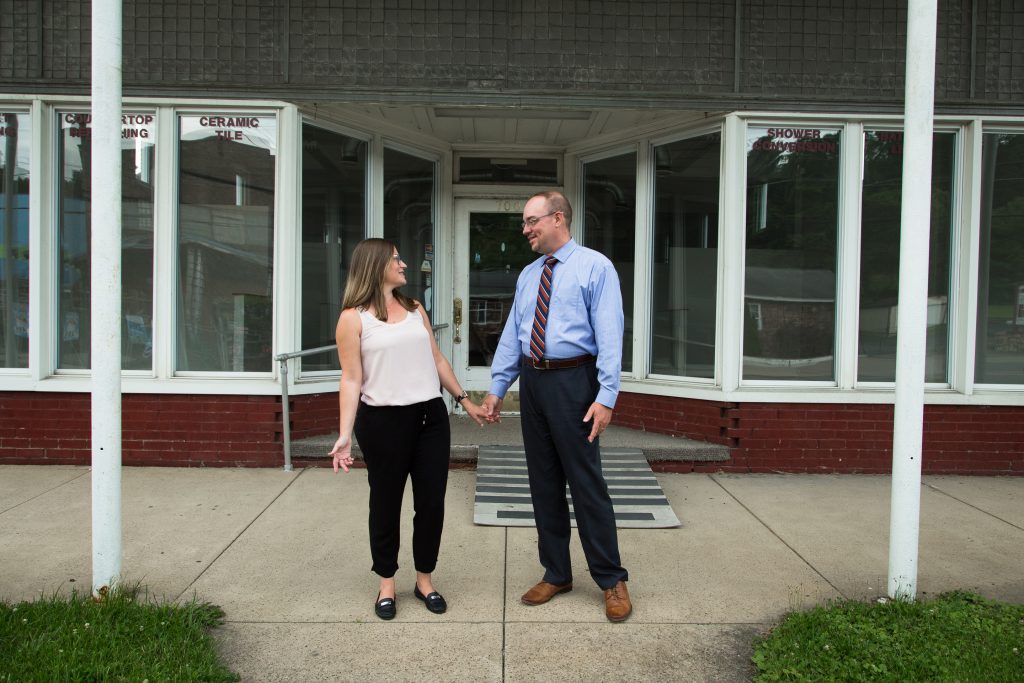 While we had casually looked into a few places over the past few years, we weren't exactly seriously hunting for a new place, or to make the leap into property investment.  We have been really happy in our current studio, so we didn't have an urgent need to move.  I just stumbled on the for sale sign on this building a few months ago, got some details on it, and everything just seemed right.
We honestly kind of expected every step of the way that we would run into some reason to NOT move forward.  But after some careful research, some advice from the Small Business Development Center (yay for a solid business plan!) a thorough inspection and a bunch of other hoops to jump through….today we signed on our new property and walked away with keys to a really great building!
The Plans
We do have a bit of remodeling we need to take care of before we open the space to others.  We'll be replacing floors, adding a new bathroom on the main level and sectioning off a private, soundproof area (more details on that below) and doing a bit of basic maintenance, but we hope to open our doors to share with others this fall.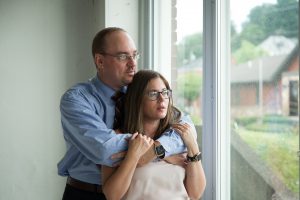 The main level is 2400 sq feet of beautiful, light-filled space.  In addition to extended co-working days and hours, we plan to share this space with 2-3 other creatives.  Those who lease permanent studio space will have use of all the shared spaces and designated workspace to use as their own.
Special features of the space will be a soundproof private room, perfect for private meetings or phone calls.  Additionally, we hope to outfit this space with everything you need to create your own podcast.  The podcast studio will also be available to rent hourly, with or without a podcast engineer to help you make it happen.
We also plan to create a community darkroom in the back room located under our editing loft.  To our knowledge, this would be the only active community darkroom in WV.
The front of the studio will utilize the natural light and 14 ft ceilings for a large shooting/workshop space and a lounge area perfect for casual workdays or client meetings.
The new bathroom will be on the main level, ADA compliant and super convenient.  We're also adding a small kitchenette so you can feel right at home whenever you're enjoying the space.
Studio Space for You
If this sounds like a place you'd love to work and grow your business, we'd like to hear from you! Whether you're in the photo/video world like we are, or like designing and creating your own products, we are planning a great space to work for a variety of different creative business owners.  We are taking applications for those interested in calling our new place home.
Apply for shared studio space in Fairmont WV. 
If you're someone who might be interested in using the space as needed, on an hourly or daily basis, we'd love to hear about that too.  Knowing what people are interested in will help us prioritize and design the space moving forward!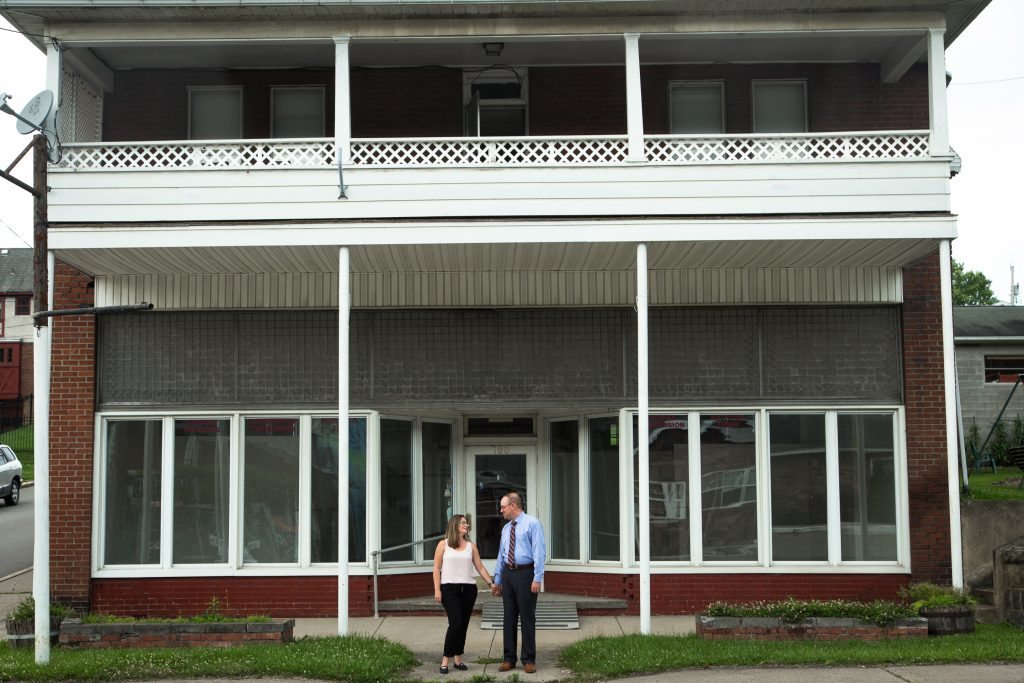 Friendly City Properties
You'll notice that this building is more than just a studio space.  There are two beautiful apartments on the 2nd floor.  They are currently rented to a couple of lovely ladies (who we hope will stay for a very long time).  Becoming landlords and commercial property owners is a new venture for us, and we had to create a new partnership to manage this endeavor.  We want to keep the 'friendly' in The Friendly City or Fairmont!  Both the 304 Collective and our wedding brand (MotionWorks Wedding Films) are open to all, and our property rentals will be as well.
Follow Along on Our Remodeling Adventure
If you are someone who likes a good before and after, I hope you'll follow along on our remodeling adventures!  We have a great contractor on board to help with some of the more difficult parts, but there will be plenty of DIY'ing involved too.  Be sure to sign up for our mailing list, and follow along on the 304 Collective Instagram for some behind the scenes special content!