Vacation and downtime from work are incredibly valuable.  They can also be incredibly hard to make happen when you own your own business. Despite the challenges that come along with taking time away from your business, making vacations happen should be a priority for every small business owner and creative entrepreneur.
Prioritize Your Time Off
The first step to having a vacation or some downtime is that you must prioritize this time for yourself.  I'm a firm believer in the idea that we don't "have" time for things.  We MAKE time for what is valuable to us.  Having downtime away from your business is one of the first ways you can avoid burnout.  It's also necessary for the creative process.  That time you take to refresh your brain will help keep the new ideas coming.
Time off can be especially hard when your small business is still your side hustle.
You spend every workday working for someone else, and every weekday or weekend working for yourself.  That kind of 24/7 grind is a fast track to you giving up your dream business.  Whether your small business is your full-time job or your side hustle, here are a few tips we've learned to make a vacation a possibility.  If your business is your main source of income, it can sometimes be a financial struggle for you to take a week off.  As a business owner, shift your mindset to one where you get paid, even on the days when you aren't working.  This may mean during seasons of heavy work, you do receive as much as you have in the past, to be able to build up a bumper and pay yourself a steady check.  Even if you aren't yet able to do this, stagger your payments against your income so that you are paying out over 3 months (instead of one large payment).  You'll find that these payments end up equaling what you were drawing before, but then allow you to continue to be paid during times when the demand for work slows down.
If you allow your paycheck to follow the feast or famine ebb and flow that demand for your products or services do, you are likely to find yourself stuck in a cycle of unnecessary spending (when times are good) and then not having enough make ends meet (when times are slow).  Adjusting your personal payment schedule will ease stress year round, not just at vacation time.
Vacation During Your Off Season
If finding time off is particularly challenging for you, make time to get away during your offseason.  Sometimes it's hard to know when that season is; particularly when you're nose to the grindstone every single day.  You may need to pull financial reports and calendar from previous years to examine trends.
We never have time in our business when things are guaranteed to be slow.  We do have several seasons where our workload would make it about impossible to get away.  We avoid scheduling trips during those super busy times.  For us, January tends to be a space when we can recover and we use that month for some family travel, as well as a new year organization of the businesses, planning, and some professional development. We discovered a few years ago that we value that time away with our kids so much that we would prefer to spend our money on a family trip, rather than gifts, at Christmas.  The timing of this trip makes it the perfect gift to unveil every year at Christmas.
No Work on Vacation
Once you have a vacation scheduled, you have to commit to it.  You will get inquiries.  You will run into roadblocks.  Do not cancel your vacation to work, and do not take your work with you on your vacation.  Hard stop.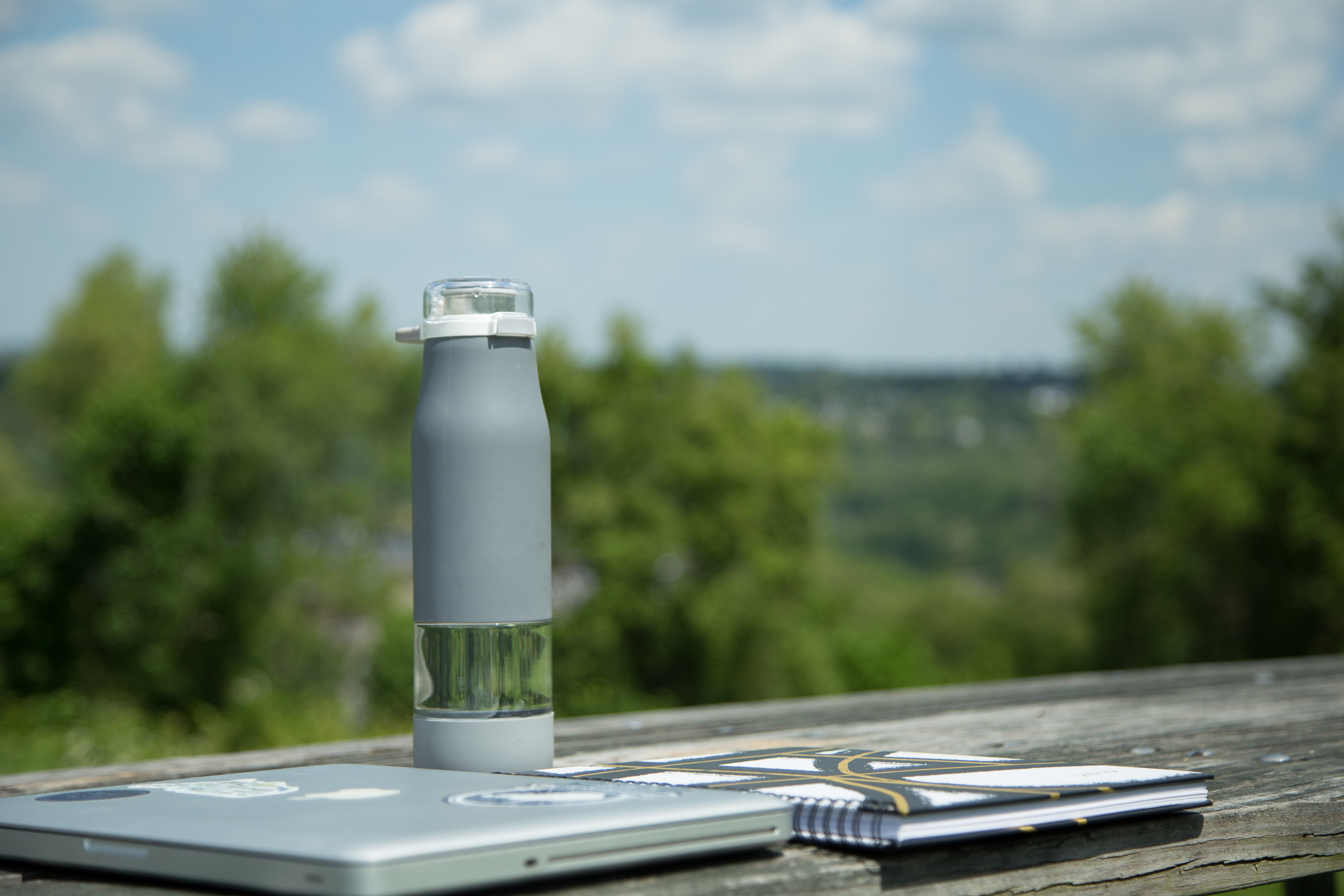 Make no apologies about taking time away.  If you need to let your customers know that you'll be out of town, do so in a positive, casual way.  Touch base with important clients before you go on vacation, set up that autoresponder, and step away.  Your customers take the lead from you.  If you post all over your social media desperate pleas to be left alone (then respond to every email that comes in), your clients will receive the message that you do not value your own time.  If you share your out of office details in an upbeat but professional manner, most will be happy to see you enjoying your time away! Some business owners choose not to share details about their personal vacations on social media at all, and from the outside, everything looks like business as usual.
In addition to our January vacation, we take a trip with extended family every June.  This is right in the middle of our busy wedding season, so we do get inquiries for the dates we will be gone.  Though it is hard to turn away that business, we know that in the end, the clients we do have will receive a better product as we keep ourselves creative, fresh, and well rested.  Avoiding burnout will allow us to be better people to the clients we already have booked, and keep us going strong, serving new clients for years in the future.  We are also intentional about scheduling that trip to be Friday-Friday or Sunday-Sunday so that we are not sacrificing two of our precious Saturdays for one week of vacation.
Plan to Be on Vacation
Do not wait until the week of vacation to look at your forecasted workload and discover that you have deadlines looming.  Plan your work out in advance so that you can wrap up all projects BEFORE you leave. Your vacation doesn't have to mean missed deadlines and delayed work; you simply may need to put in some extra hours before you take off.  Those extra hours will be easy to manage if they are spread out over several weeks.  They will not be so easy to manage if you wait until the week before you leave.
If you have a physical location which will remain open in your absence, do not wait until the week before to train someone to take your place.  Have a person in place long before your vacation, so that they can be familiar with an entire week's worth of business routine before you leave them totally in charge.  Often part-time employees are happy to take on extra hours for the week and share the workload; since they are already familiar with your company, they are well equipped to handle everything in your absence.
You may need to outsource some work (like replying to emails or new inquiries) or schedule and automate some things (like your social media posts) so that even though you're on vacation, it is business as usual. If you've never utilized these services before, there can be a learning curve or training period.  Don't wait until immediately before your vacation to check into these details.  Much like adjusting your paychecks, you may find that these things you use to make a vacation happen might make running your business on a daily basis easier!
Are you Signed Up?
If you took the time to read this, I'd like to ask for a special favor.  Join the 304 Collective mailing list.  You'll hear from us about twice a month, with business tips, workshop and studio news, and peeks at some of our video content.  It's a great way to keep in touch and beat the social media algorithm!  We have some big news coming up soon, and I want YOU to be the first to hear about it, so sign up today!