For this final challenge to prepare for our weekly marketing session, we will assemble media and brainstorm ideas for future postings.  This will give us a HUGE headstart on the actual content that we will post throughout the year.
Gather Your Media
You will need to assemble your media in an easy to access on the go location. You will want this media to be well organized so that you spend little to no time searching for media to use each week.
I prefer cloud-based storage for my marketing, just in case something comes up and I need to grab an image or video off of my phone and publish it.  Google Drive is my program of choice (I've had g-suite for so long that I've amassed a decent amount of free storage), a lot of people prefer Dropbox.  Again, use whatever will work for you. You may also choose to have an external hard drive, but with this, you'll be limited to only sharing when you're tethered to a computer.
My organization is also very straightforward.  We don't film a ton of events or shoots each year, so it's pretty easy for me to remember the handful of media items that I get from each shoot.  I divide them up by year, then category (ie, weddings, styled shoots, commercial) then have a folder within each of those categories for each shoot.  You may choose to group them by topic of your choice.
Don't overwhelm yourself with thousands of media items.  Select your very best.  If you're a photographer, you may have hundreds of images from each event.  Select your favorite 20 or so.  The rest of us will likely struggle for images to use all year.
Creating this structure to maintain moving forward will make it easier to schedule out your social media in the future.  Having a pre-selected set of media to choose from will make your selection and scheduling go way faster.
"What if I have no media?"
If you are brand new and have no media to start with, it's time to create some.  Unless you're a photographer, it's totally fine to use stock photography to create marketing materials.  You should be careful to not use stock imagery of like products to represent your products or services.
For example, if your business is custom handmade items, do not use an image of an item which someone else has made to represent an item you plan to make.  You need to actually create the item and either take a photo of it or work with a photographer to take photos of your item.  If you are a photographer, it's not okay to use images created by other photographers as an example of the images you hope to create.  You'll need to build your own portfolio as samples of your work.
If you don't have existing media, use this time to either schedule a session or a photographer or take images of your own.  Grab a box and fill it with items that fit your branding.  Get together with a creative friend and spend the afternoon taking pics to use over the next quarter or two.  A felt board can be a great accessory to share quotes, taglines or relevant messaging in a visually appealing way.
You can also check out a marketing site like Canva or Adobe Spark.  This is a great time to create some of your own stock templates that you can switch images in and our of to fit your branding as needed.
Source Sharable Items
In addition to your own, unique media, you should be sharing things from others as well.  I use a private board on Pinterest to collect items to share.  These could be articles from trade magazines (for my wedding brand, I often share articles from Brides.com, Buzzfeed Weddings, Vanity Fair, etc), features that have included your work, and work from vendors in another field on a collaborative project (again, for my wedding brand, when the photographer or planner blogs a wedding, I will share it and give them a shout out).
Brainstorm Blog Topics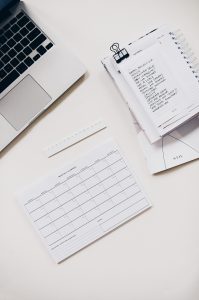 Set a timer for 30 minutes. Get your pencil and paper, and just speed write ideas from your brain onto the paper.  It doesn't matter if it's a good idea, just write it down.  Think about the advice you would like to give clients, pain points in your process that having a more educated client base could solve.  These kinds of blogs will help to establish you as a trusted mentor.  Think about parts of your business you would like to expand, and come up with as many topics around these as you can.  Sharing these ideas will put them in front of your clients and help you show up in searches for these.  Brainstorm reasons that make your business unique, reasons why your business has value.
Don't spend time on any one idea, just rapid-fire topics into a list.
You have two weeks for this challenge.  The more time you spend doing this foundation work now, the easier it will be to keep your social media going throughout the year.
Now that you have set yourself up for marketing success, it's time to commit to doing the work!  If you struggle to stay motivated while working from home, this is a great time to invest in a Co-working Membership at the 304 Collective.  Plan to come in and work one day a week, and knock all of your marketing out of the park!    If you have questions (or are stuck on any of our Challenge topics) drop me an email!  I'm happy to help.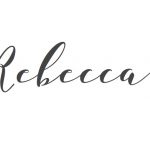 This Challenge was first created in 2019, and is refreshed each year to contain the newest content and recommendations.  It's a great start to the year, but jump in any time you're feeling scattered and need to organize your business a bit!
Complete the whole challenge:
Week One: Goals and Planning
Week Two: Take Charge of Your Email
Week Three: Establish or Update Your Social Media
Week Four:  Prep Your Media
Want to be sure to get all of our content in your inbox?  Join the 304 Collective mailing list!