The 304 Collective Community Darkroom is a black-and-white darkroom available to the public for processing 35mm and medium format film, and printmaking. The goal of the darkroom is to make film photography accessible and affordable for professionals and hobbyists in our community.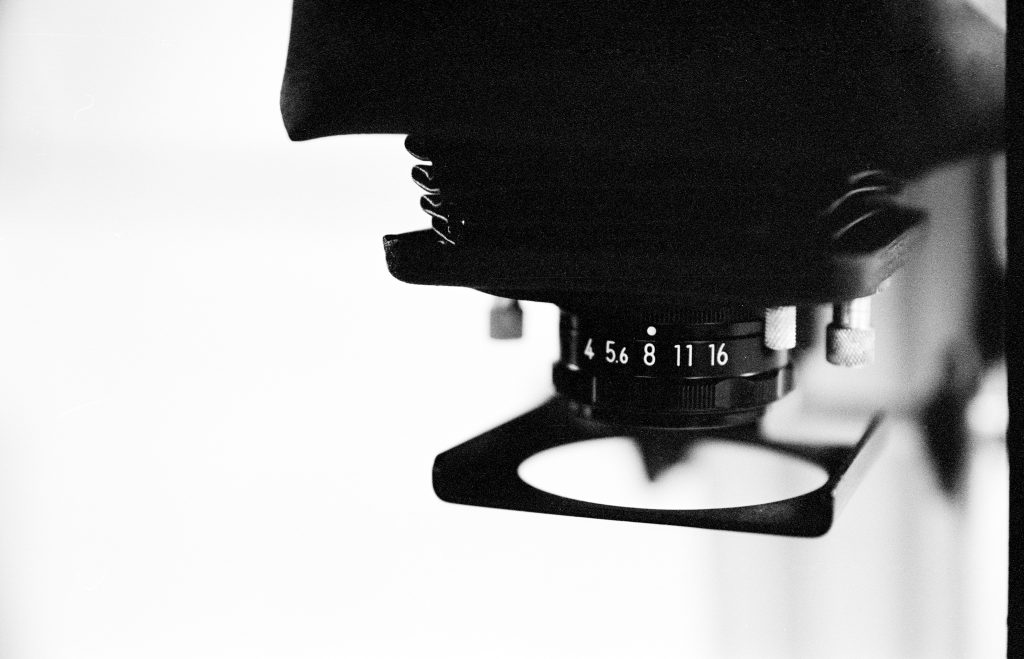 The Darkroom
The darkroom is equipped with everything you need to develop and print from black and white films, including basic chemistry (develop/stop/fix). Just bring your own film and photographic paper! Our equipment includes:
PROCESSING
Several Patterson Super System 4 handheld tanks and reels
Jobo CPE2 film processor
Dark bags for loading film
Containers, graduates, thermometers, etc.
Basic Chemistry (Kodak D-76 and HC-110 Developers, Ilford Stop Bath and Rapid Fixer, Ilford Washaid)
*(Sundry chemicals such as Photo-Flo not included)
PRINTING
Beseler 45M Enlarger (35mm, 6×6 & 6×7 medium format, and 4×5)
Omega B-22 Condenser Enlarger (35mm and 6×6 medium format)
Saunders LPL Dual 35 Enlarger (35mm only)
Contact Sheet Maker
GraLab Digital Timer
Grain Magnifiers
Ilford Multigrade Filter Set
Trays, graduates, thermometers, etc.
Chemistry (Ilford Multigrade Developer, Ilford Stop Bath and Rapid Fixer)
DIGITAL DARKROOM
Nikon Coolscan V ED 35mm and slide scanner
Canon Canoscan 9000f flatbed scanner with 35mm and 120 frames
iMac with Vuescan, Photoshop and Lightroom (or bring your own laptop to use with our scanners)
The darkroom is available for non-members weekdays between the hours of 9:00AM and 4:00PM. Memberships are available to creatives wishing to have more flexible, 24/7 access to the darkroom, and discounted hourly darkroom rates.
---
Services & Rates

DARKROOM USAGE RATES
$20 – Hourly Non-Member Darkroom Use (minimum one hour, includes darkroom and digital darkroom)
MEMBERSHIPS
The most cost effective way to utilize the community darkroom is with a membership. We offer five membership tiers as outlined below, including two that include unlimited co-working (24 hours per day) in the community spaces at the 304 Collective.
Members also enjoy a discounted hourly rate for any usage that exceeds their monthly allotment as well as a small storage area to keep paper and film at the darkroom.
15% Discount available for annual pre-payment on any plans below
All memberships require a background check and $30.00 fee. Membership term is 12 months. No early termination without full price remaining buyout. 15% discount if annual agreement paid in full up front. Anyone wishing to use the darkroom must have either attended a film workshop at 304 Collective or must attend a darkroom orientation class for $25.00.
BECOME A MEMBER
Becoming a member is easy and can be done entirely online. Just follow the simple steps below:
Select a membership option above and complete the checkout process
Once you receive your welcome email, complete the online background check process (if applicable)
If you've not attended a film workshop, we'll get you scheduled for an orientation in the darkroom
Start creating black and white photographs!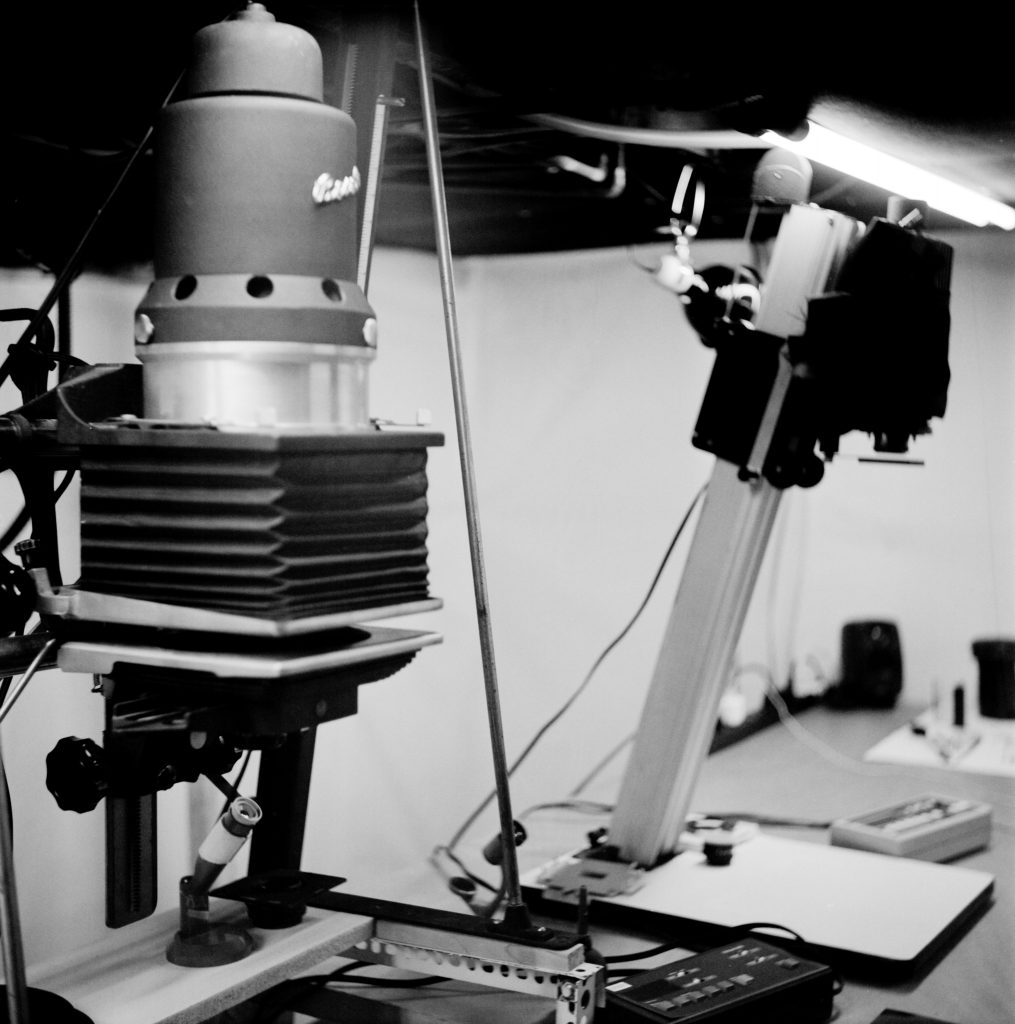 ---
Schedule Darkroom Time
Members and non-members alike, please use the form below to request scheduled time in the darkroom. As a courtesy to other users, please notify us as soon as possible if you are unable to keep your scheduled time so we can remove you from the calendar.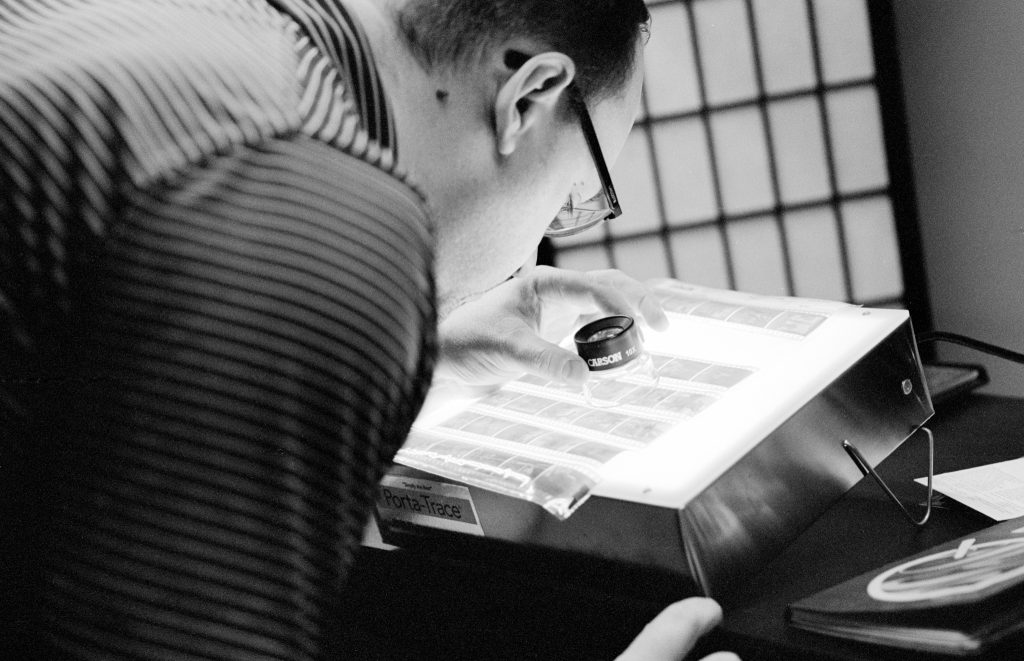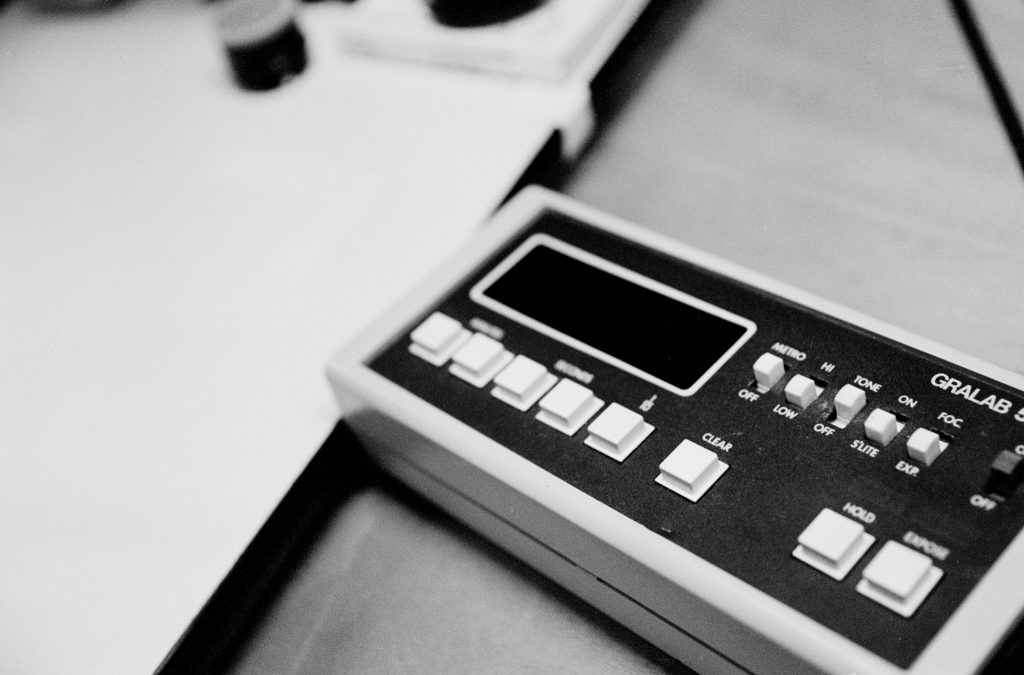 ---
DROP OFF SERVICES
In addition to access to use the community darkroom, we also offer limited black and white develop/print/scanning services.
$10 – 35mm Develop Only
$18 – 35mm Develop and Basic Scan
$10 – 120 Develop Only
$24 – 120 Develop and Basic Scan
$10 – Contact Sheet
Five day turnaround time on all drop off services. Add 50% to order total for 24-hour rush services.
DOWNLOAD FILM PROCESSING ORDER FORM